Your donation helps send local, low-income children back to school with a backpack, school supplies, a free haircut voucher, food hamper, and personal hygiene products.
Help us ensure no child is left behind!
We're Here For Ya! Date: August 30, 2020 | Time: 10 AM to 5 PM
Wolfe Cadillac - 17820 Stony Plain Rd, Edmonton, AB, T5S 1A4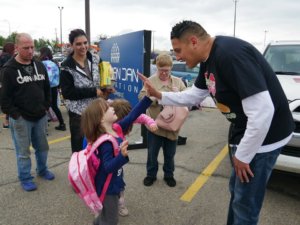 If you registered and have not received a confirmation e-mail from us, please contact us and include your phone number.
We appreciate your compliance with our new guidelines to make this a safe and enjoyable community exercise!